Details
DEXI Bending Machine for Aluminium Profiles is powerful to satisfy all types of profiles bending and rolling.The biggest model is W24YPC-500, which can bend pipe up to max od 500mm*40mm tk. It's supposed to be one of the most powerful cold profile bending machine among the world. The three bending shafts are journalled in heavy duty ball bearings.

1. A profile bending machine is designed for all types of profiles bending only need to change the bend dies.

2. DexiTM specializes in roll bending and forming channel beams, angle irons, I-beams, square, rectangular and circular bars. Our roll bending machines can bend and shape bars and tubes of varied cross sections.

3. Three rollers driven by three hydraulic motors is more advanced than any other profile bending machine which only has one roller driven by one hydraulic motor. It can reduce the length of straight line.


4. PLC operation system, 10.4" touch screen. Data shown clearly; two kinds of operate modes:semi-auto & auto; easy and convenient operation.


5. Advanced and safe arc-moving structure is adopted. Two low rollers move in arc; This struction has been awarded national patent.


6. Made using high grade raw materials, our machines are flexible, compact in size, easily operational,sturdy,durable and render consistent performance for longer period of time.Machine frame can be extended according to customer's requirements.
7. High bend and roll accuracy,no wrinkles,no cracks,low ovality,low thinning rate. All bend and roll accuracy is higher than national accuracy standard.
| | | |
| --- | --- | --- |
| Parameter Name | Parameter value | Unit |
| Max Section Modulus | cm3 | 180 |
| Bend speed | rpm | 4 |
| Section yield limit | MPa | 250 |
| Max pipe bend od | mm | 180*10 |
| Min Bend dia. | mm | 2200 |
| Hydraulic System Working Pressure | MPa | <=16 |
| Motor power | KW | 37 |
| Length | mm | 3500 |
| Width | mm | 2400 |
| Height | mm | 1800 |
| Weight | T | 16 |
Machine configuration
Pipes and profiles we bent
Company Profile
Workshop
Factory and workshop
CE and ISO9001:2008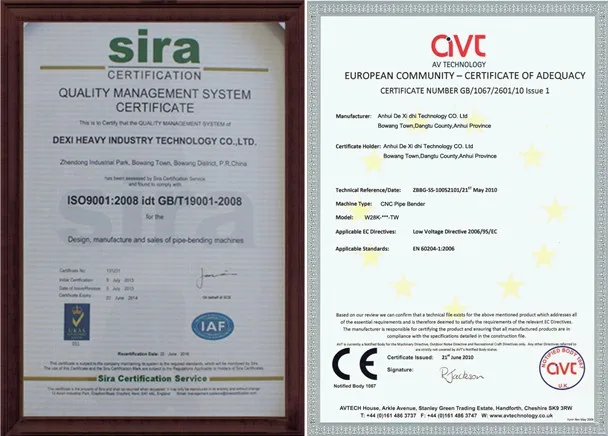 Bend dies
Foreign visitors:
Our pipe bending machines are used at field of :
Feedback